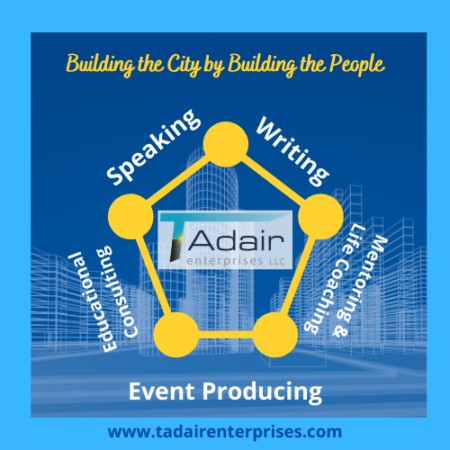 At T. Adair Enterprises, LLC, we are Building the City by Building the People through faith-inspired, project-based products and services. Our focus is to Encourage, Educate, and Empower people through Speaking, Writing, Coaching & Mentoring Women, Educational Consulting, and Event Creation. Our mission is to build and transform the lives of people personally and professionally. We want them to thrive in every area of their lives so that they can positively impact and transform the lives of others.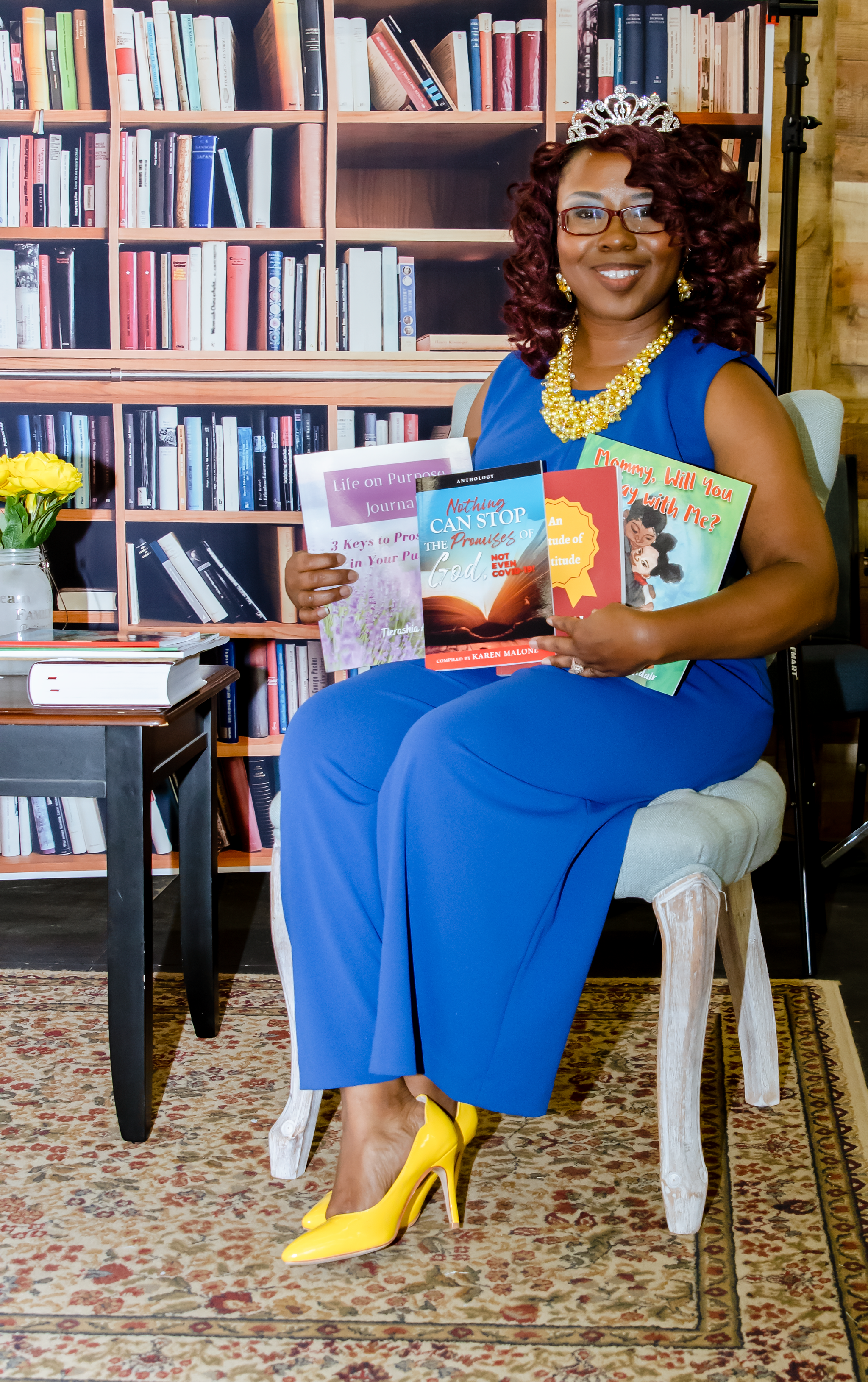 Need a transformational speaker for your next event?
Founder
Author. Speaker. Mentor. Life Coach. Educational Consultant. Event Producer
Tierashia Adair, an author and certified public speaker, is the Founder and CEO of T. Adair Enterprises, LLC. She has almost 20 years of experience as an educator and mentor who has planned and hosted events locally and internationally.
She is dedicated to educating children and adults both academically and spiritually. Her place of power is helping people to build their faith, walk in their purpose, live whole lives, and inner healing. She is naturally gifted as an encourager and educator who has positively impacted and transformed the live of thousands.
She has served in the public school setting, churches, and local and foreign communities.  She is a relational connector and gifted problem solver who loves helping others solve problems in the various contexts of their lives, businesses and communities. She is uniquely equipped to successfully connect with and impact people from all walks of life, racial and ethnic backgrounds.
She has served as a speaker locally, nationally, and internationally in various settings: schools, ministries, businesses, and communities. Furthermore, she has been a guest numerous times on podcasts, radio shows, and a talk show. She has also been featured in magazines. She is the recipient of the Empowering Boss Award for Author of the Year, the Catalyst for Change Award, and the Women Empowering Change Pitch It! contest, to name a few. She has spoken at Region III Educational Center (Victoria, TX) and served as a keynote speaker at the collegiate level.
Girl, Get Your House in Order! 5-Day Challenge
Registration is OPEN for January 30-February 3, 2023 Challenge.
Are you a woman of faith who knows that you were created (1) for more (2) and to make a greater impact for such a time as this? You may even look like you got things together on the outside, but the truth be told, behind the scenes, in your personal life…
You feel STUCK right where you are, blocked, unable or barely able to make the progress and experience the success that you have envisioned for your life, your family's lives, and other's
Overwhelmed by all of the demands on your life and everything that needs to be done
You don't have the support you need or understanding from those around you.
Your house is out of order: relationships, unorganized home environment, finances unmanaged or unmanaged, and the list goes on
Get Your Mind Right in 2023 • VIRTUAL
"Get Your Mind Right in 2023." Get your tickets today by clicking on the link below.
In today's culture, mental health is vitally important. It's time to overcome the battle of the mind one kingdom strategy at a time!