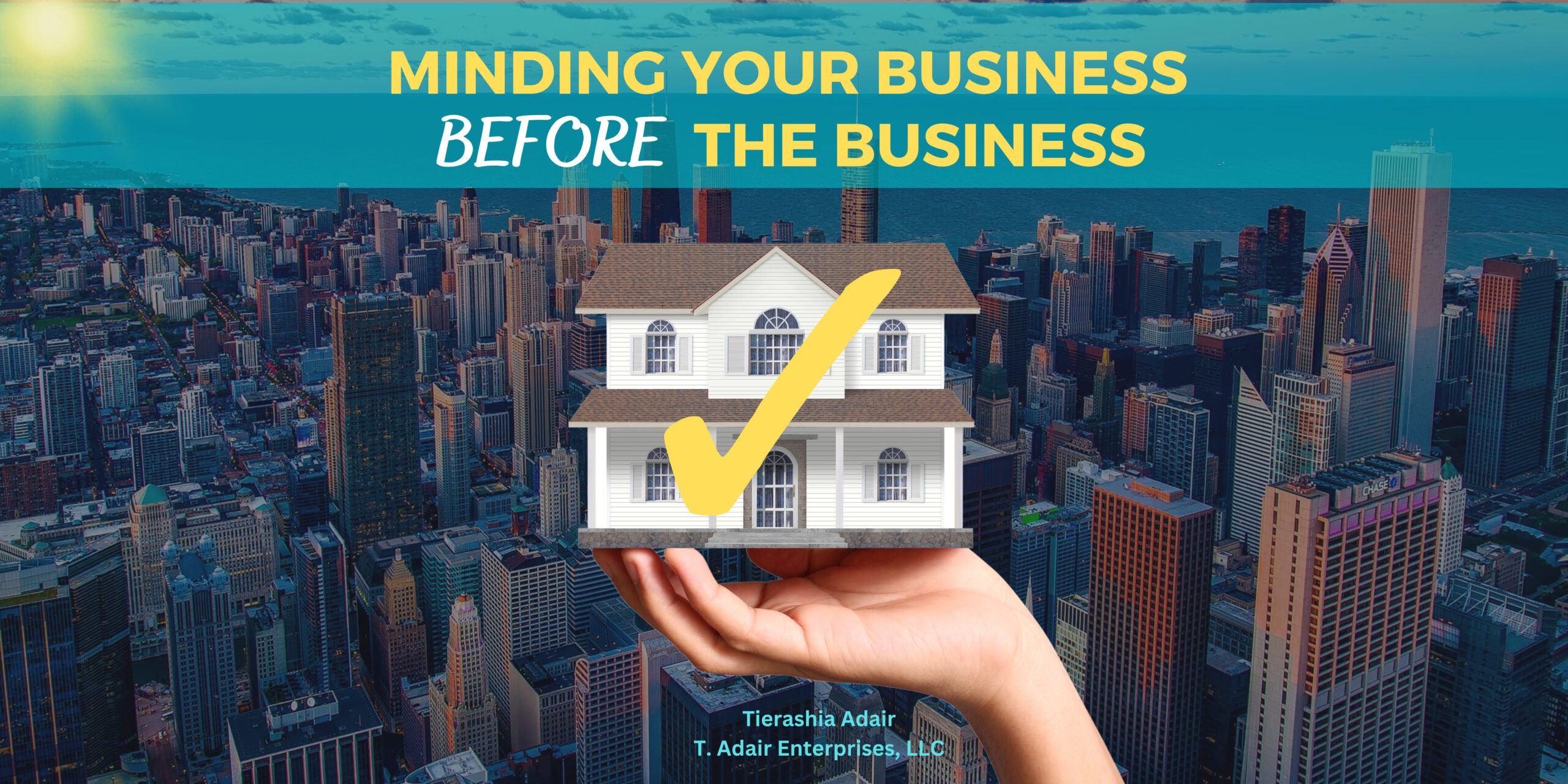 Minding Your Business BEFORE the Business
NEW LAUNCH DATE: Friday, May 26, 2023
This is an ONLINE COURSE that addresses four (4) targeted areas that often suffer as people are building their businesses, ministries, and/or careers. This course will challenge you to look at the following areas reflectively.
Relationships
Finances
Organization
Self-Care
After reflecting, you will evaluate and create a plan for yourself so that you can make important and significant changes that will have you not only looking good on the scene, but also behind the scenes. You were meant to prosper as a WHOLE.
III John 1:2 Beloved, I pray that you may prosper in [ALL] things and be in health, just as your soul prospers.